By Jerrynecom |
17
December 2015 |
11
Comments
CEO of India Galaxy Technocom visiting
India customer visite our company Seek business Cooperation in india maket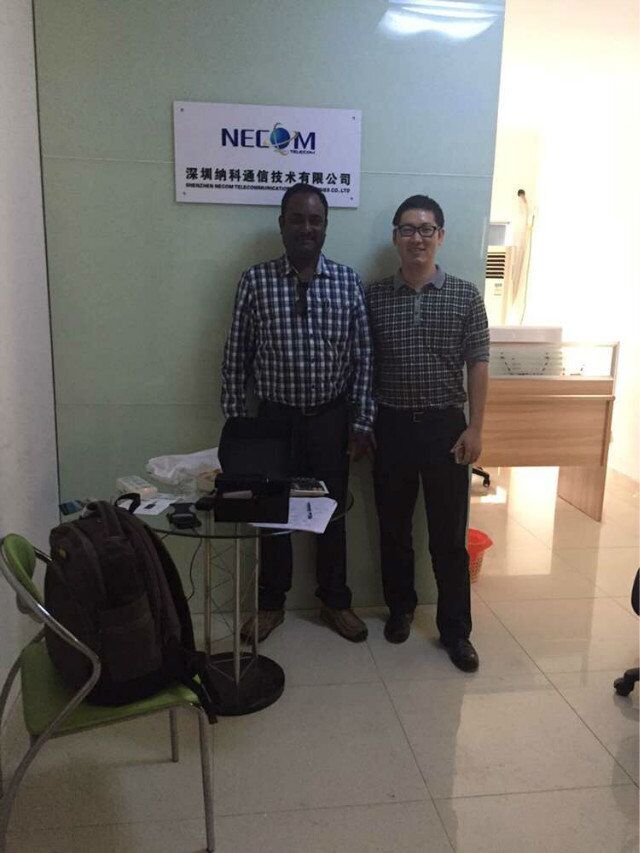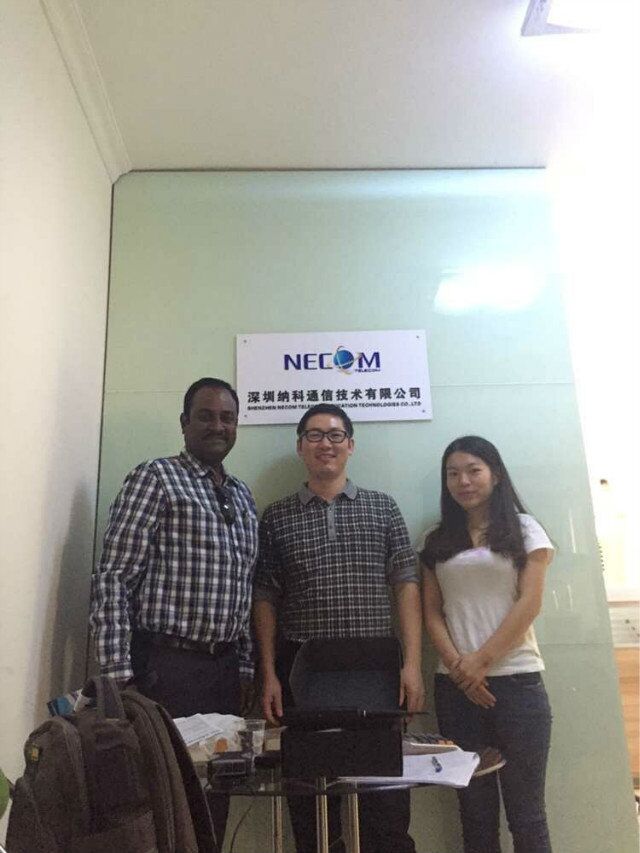 On 23th Nov ,the CEO Shiva Raj.C of India Galaxy Technocom fly from india to shenzhen china visite our company that day is very comfortable ,In the early morning our company staff beautiful Jessica with driver went to the hotel ..they waiting in the hotel lobby about one hours till Mr Shiva get up. then they take him come to our company ,after a short time rest ,we have a very nice talk about businss. and Mr Shiva also share the delicious indian food with ours .
During the 2hours talking , Mr Shiva Raj share the jammer marketing in india ,also his worry about the customs problem for bulk order .we offered all best soutions for his problem .
we enjoy the lunch near our office after meeting in office ,.then we went to the factory In there ,we show and test the outpower pf several news model of jammer for him , Mr Raj very interesting our high power prison jammer , he said that he have one customer from school, they want this type jammer to blocking all type cellphones in exam room,avoid students cheat. and also he like our 5band stationary jammer block all type 2G 3G 4G cell phone for india market . and also the portable 5band jammer the model is cpj2050 ,he said this 5band is enough for india market,its can sovle the any blocking problem in school, church and other place where forbidden useing cellphones .and finally ,we send him back to his hotel ,on the way he told that he very want and hope bulit long busienss relationship with our company and he will try best to expand our jammer market in india . and he also gave our jammer very positive feadback after this visiting .
Leave a Reply
Your email address will not be published.Required fields are marked. *